Think back to where you were when you found out about the September 11 attacks, or when Princess Diana died, or any other world-changing event.  It's not an understatement to say the coronavirus pandemic has changed the world – it will become part of the collective memory.
A Ballarat photographer wants to help preserve that memory, and is aiming to begin a project documenting family life during isolation, which he has titled Ballarat Viral Times. Steve Barnes said he's hoping families would like to participate – in exchange for a small fee, he would take a personalised photo from outside the front gate.
He said he wanted to encourage families to show off how they were getting through this period of isolation – perhaps kids are dressing up, or people are exploring new hobbies. The families would receive a digital copy of the photo, and it would be added to his blog, which would act like a time capsule for future generations.
"Although Ballarat is largely locked down, there's still a bit of community spirit," Mr Barnes said.
"Families are getting inventive about the way they're living and socialising in isolation – this project combines a photography service that gives them a really good memory about how they handled this time, which they can pass on, so if the kids are three or four now, they can show them in 10 years.
"There's photos from the Great Depression of people out the front of their houses, but we have a situation now where people are isolated but fortunately they're working from home or there's some government assistance coming – but we're still isolated."
Images of empty streets and isolated people are beginning to emerge as a creative response to the crisis – for example, the Ballarat International Foto Biennale is partnering with FORMAT International Photography Festival and Gallery of Photography Ireland to create a visual record of the current COVID-19 pandemic on Instagram, using the hashtag #massisolationAUS.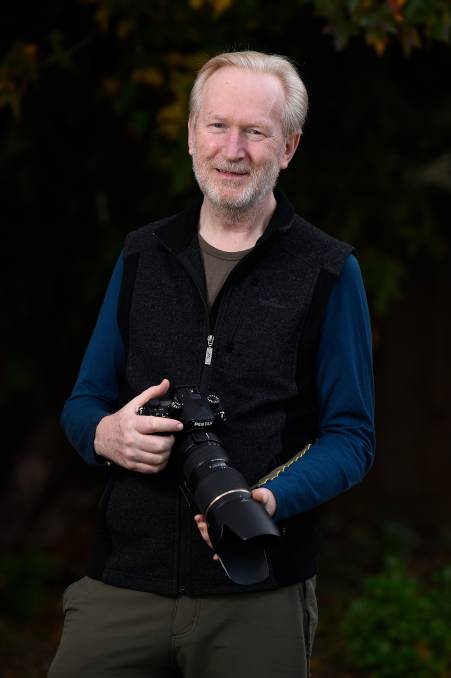 Note: this article is an excerpt from The Courier's article by Alex Ford, published online APRIL 16 2020 – 6:45PM @ https://www.thecourier.com.au/story/6725668/photography-project-aiming-to-capture-families-during-isolation/. Photographs by Adam Trafford