The fun indeed started on Friday 14th February with Tim Bone having his portrait taken with Harry.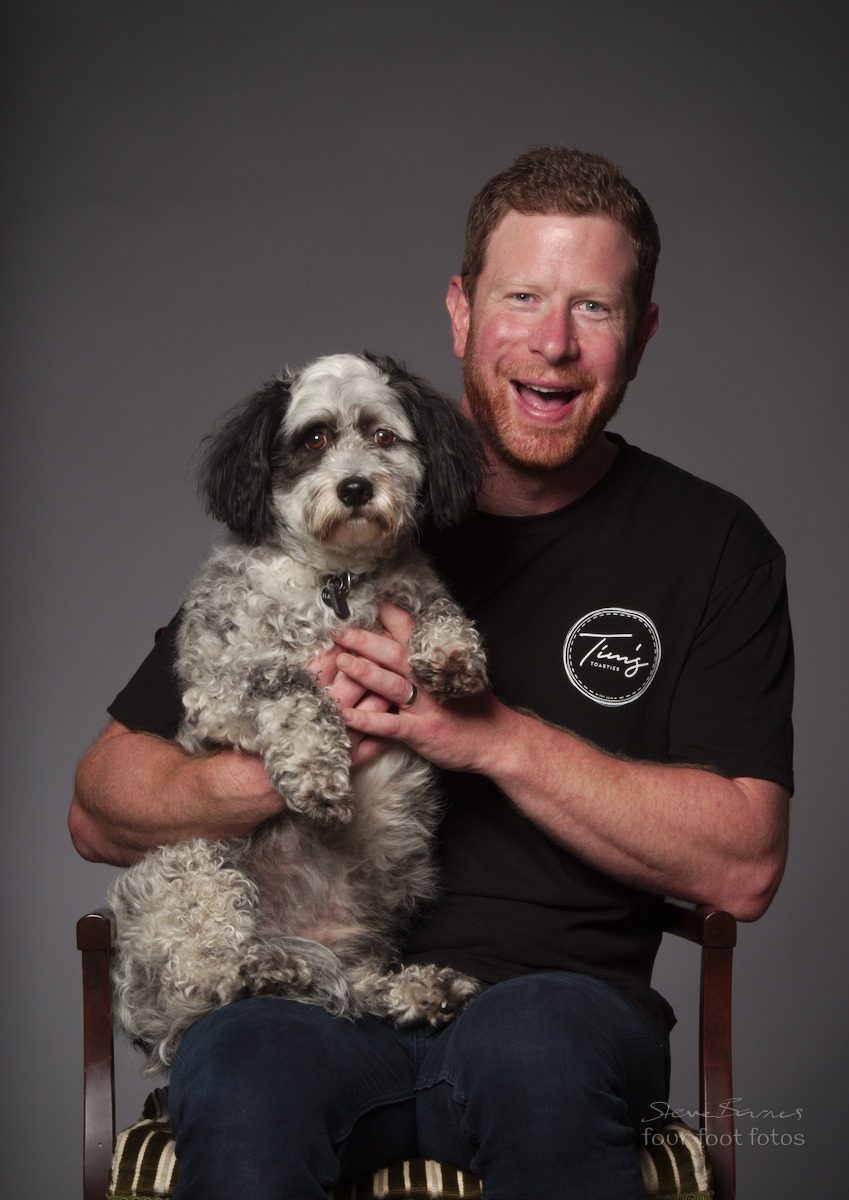 I got to photograph celebrity chef and master toastie maker Tim Bone as part of the Furry Fotos event I'm doing with the Ballarat International Foto Biennale and Bridge Mall Ballarat.
It was really nice to meet him and Harry. They don't scrub up too badly, do they?
If you would like a portrait like this, the Foto Biennale, Bridge Mall and Four Foot Fotos are offering a sitting for JUST FIFTY DOLLARS! You'll get a 1200px digital image of your choice, and high quality prints will be available of all images at a very special price!
SHARE WITH YOUR FRIENDS AND BOOK WHILST PLACES ARE STILL AVAILABLE.