article by Michelle Smith of The Courier, online edition Thursday Sept 5th, 2019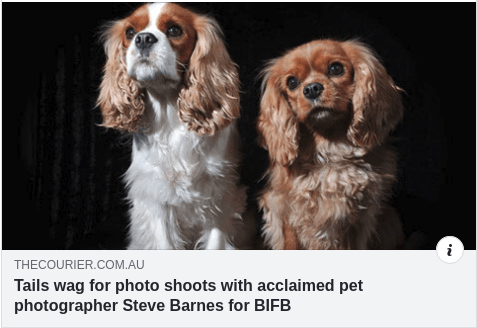 Thanks to Michelle & Adam from The Courier; I got interviewed today regarding the 'Furry Fotos' participation by Four Foot Fotos in the Ballarat International Foto Biennale. The article is here: https://www.thecourier.com.au/…/tails-wag-for-photo-shoots…/.
I really appreciate the support of the local radio stations and papers.
theCourier
Find out more about these three special Sundays at www.fourfootfotos.com/ballaratfoto.
#petphotographer #dogphotographer #Ballarat #BIFB #BallaratInternationalFotoBiennale #SteveBarnes